Protect Yourself By Checking Out The 15 Most Outrageous Email Scams Of All Time
As we're all aware of by now, having an email address usually invites an onslaught of annoying spam messages that you can't completely block no matter how hard you try.
We delete most without so much as a second glance, but some of them are such obvious scams that we have to share them with the world to get a few laughs. What follows is only a small sampling of the most ridiculous ones that Reddit and Imgur have to offer.

1. Redditor Trollshock received the dreaded Nigerian email, but don't worry about it because "this project is not risky."
2. Radixeo is apparently about to come into a lot of money.
Dear Beloved,
My name is Harold Diamond, the current winner of $326 million on the just-concluded Mega Millions Jackpot on November 4, 2014. I know this is surprising for you to have received this at this very early stage.
But because I just received the check on Monday, January 12, 2015 and I am excited, I am willing to donate $300,000 to you and as part of my effort to alleviate poverty and care for the less privileged around the world. I have decided to donate to just five people.
For immediate release of these donated funds, send your full name, age, telephone number, and country. We will instruct our payout bank to transfer the sum of $300,000 to you.
3. NewGenNerd got a message from someone with mystical powers!
4. You'd better help him, i_stare_at_screens. He could be stuck in space forever!
I am Dr. Bakare Tunde, the cousin of a Nigerian Astronaut, Air Force Major Abacha Tunde. He was the first African in space when he made a secret flight to the Salyut 6 space station in 1979. He was on a later Soviet spaceflight, Soyuz T-16Z, to the secret Soviet military space station Salyut 8T in 1989. He was stranded there in 1990 when the Soviet Union was dissolved. His other Soviet crew members returned to Earth on the Soyuz T-16Z, but his place was taken up by return cargo. There have been occasional supply flights to keep him going since that time. He is in good humor but wants to come home.
In the 14 years since he has been on the station, he has accumulated flight pay and interest amounting to almost $15,000,000. This is held in a trust at the Lagos National Savings and Trust Association. If we can obtain access to this money, we can place a down payment with the Russian Space Authorities for a return flight to bring him back to Earth. I am told this will cost $3,000,000. In order to access his trust fund, we need your assistance.
5. This "traffic infringement" email sent to pavTheory looks completely legitimate.
6. Redditor system_of_a_clown just learned from this email that there's a lottery for deaf awareness.
Hello,
Thank you for writing me back. I hope you heard about my good news lately? Let you know that I won USA deaf awareness lottery from Mr. IAN MILTON. I won the sum of $500,000 and I have gotten the money already. IAN MILTON told me that many deaf people won the lottery and I asked him to show me a list of winners and when he showed me the list, I found out that your name and email address was on the winning list. I am so shocked and excited for you. Did you heard from Mr. IAN MILTON yet? If not, you better Email him to [redacted]@USA.COM or TEXT # [redacted] right now because they also have good news for you.
7. Redditor compguy29 received this absolute gem from his supposed hitman.
Hey!

As you can see, there is no need for me to introduce myself to you because I don't have any business with you. My duty as I am mailing you now is just to ASSASSINATE YOU. If you don't comply, I have to do it as I have already been paid for that. But I have to ask you this question. What is the problem you have with your friend that made him to hire us to kill you?
Now do you want to LIVE OR DIE? As someone has paid us to kill you. Get back to me now if you are ready to pay some fees to spare your life — $3,800 is all you need to spend.
8. All aerossignol needs to do is enter his "mobile phone variety" to get great battery life.
9. Diehappy123 received this "obscured business suggestion."
I am Mr. Pang Man Yiu, director of operations at Dah Sing Bank Ltd. I have an obscured business suggestion for you. Before the U.S. and Iraqi war, our client Colonel Fakhri Elmaleh, who was with the Iraqi forces and also a businessman, made a numbered fixed deposit for 18 calendar months, with a value of twenty nine million five hundred thousand United State Dollars in my branch. We later found out that the Colonel and his family had been killed during the war in a bomb blast that hit their home.
I have contacted an attorney that will prepare the necessary document that will back you up as the next of kin to Colonel Fakhri Elmaleh. All that is required from you at this stage is for you to provide me with your full name and address so that the attorney can commence his job.
10. Redditor will_itblend is about to get a ton of cash for his "personal development." He just needs to pay for it first.
Attention Esteemed Beneficiary,

The management of Chevron (Overseas) Oil Company has your email address as a beneficiary in the 2010 New Year Cash Grant and has deposited an International Certified Bank Draft of $750,000 with the DHL Courier Company for collection. This grant has been awarded to you by the Chevron (Overseas) Oil Company as part of the 2010 annual development program for your personal development.

The only charges you will send to the DHL Courier Service to deliver your draft directly to your address in your country is $240.
11. In1earOutYourMother is about to become a millionaire — as long as he uses the money to do "the Lord's work."
12. JohnKarahalios had better email the FBI back or he's going straight to jail.
13. ACuteInfarction saw right through this one. At least try to get a handle on grammar before sending out scams, okay?
14. LostTheForever was not very impressed with this person's lack of effort.
15. User jacketsj found out that YouTube needs help because it doesn't have enough "mooney." Oh, and the manager eats children.
It's a good thing that these emails are so obviously fake. That being said, you really have to wonder what's going through people's heads when they send them.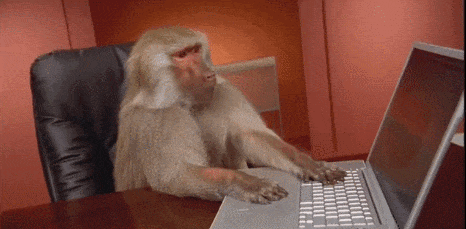 VIA : http://www.viralnova.com